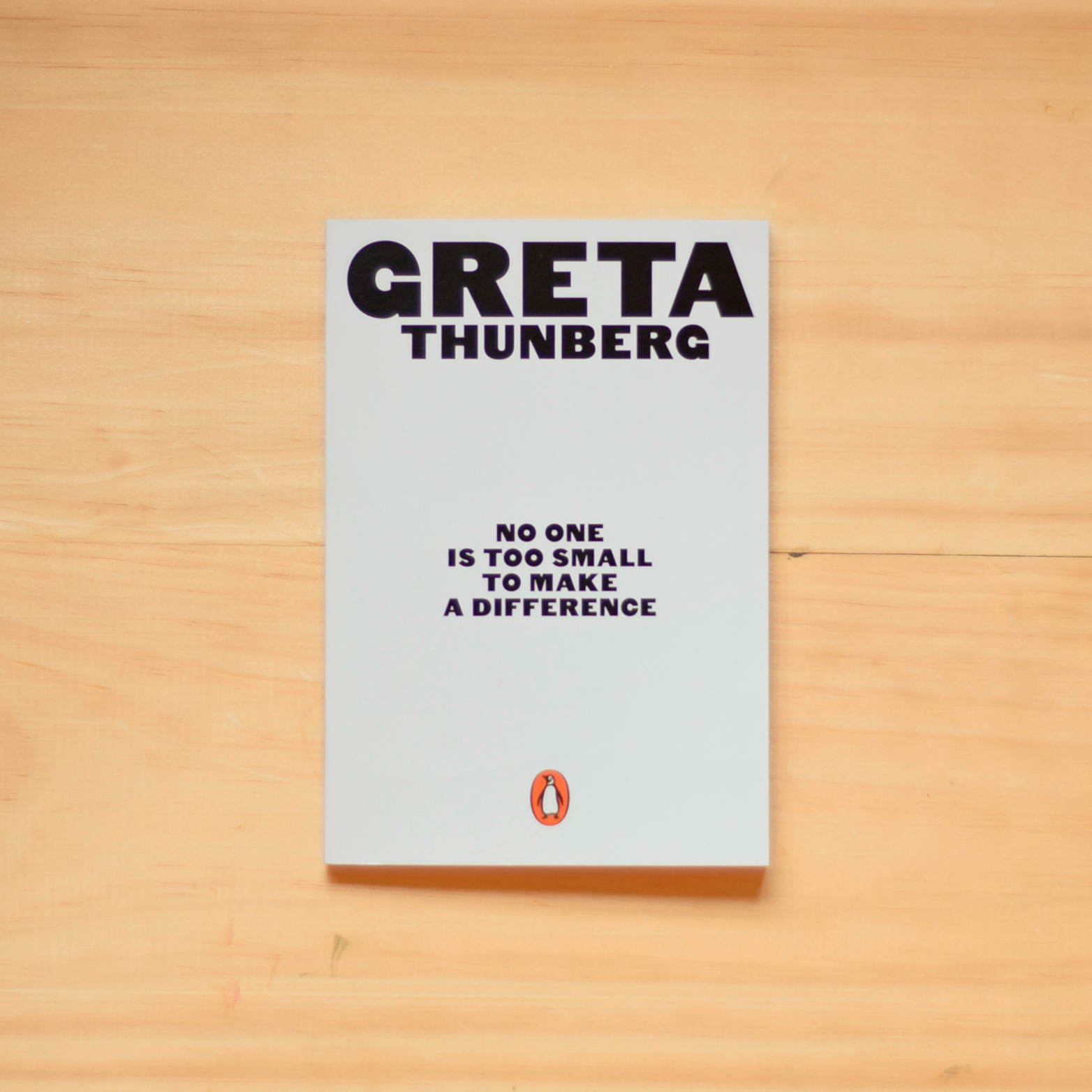 #1: No One is Too Small to Make a Difference
By Greta Thunberg
If you read one book this summer, this year, make it No One is Too Small to Make a Difference. This little paperback collects 16-year-old climate activist Greta Thunberg's speeches. She includes a lot of information we should all already be well aware of, but the strength of her words are those passages that give you goose bumps: "I don't want your hope. I don't want you to be hopeful. I want you to panic. I want you to feel the fear I feel every day. And then I want you to act. I want you to act as you would in a crisis. I want you to act as if our house is on fire. Because it is".
By Maisie Hill
Margate's very own Maisie Hill has provided women with a bible on understanding the menstrual cycle and how it affects daily life, the response to which has been unequivocally positive. It goes to show how much the world needed this, how mad it is that we're only just learning about this natural cycle, only just giving hormonal fluctuations the same importance we give to our sleep, diet, etc.
#3: All the Devils Are Here
By David Seabrook
David Seabrook writes about Margate and its neighbouring towns, of its history and its various phases of popularity or infamy, as literary figures pass through like ghosts: Eliot, Dickens, Buchan, Dudd, to name a few. This book was published in 2002 but it has a quality of real timelessness, it could well have been written in the 18th or 19th century, or perhaps in fifty years from now. It's gritty, it's odd, and I absolutely loved it.
#4: This Is Not A Drill: An Extinction Rebellion Handbook
By Extinction Rebellion
Time is running out. This is Not a Drill is the handbook of truth and action, a guide to tackling climate change and joining a growing number of activists rising to meet the ecological emergency. The book includes instructions, interviews, personal accounts and posters, scientific analysis and step-by-step guides to rebellion. Whether you're planning on blocking a road, expecting to spend a night in prison, or simply wanting to learn more about Extinction Rebellion, this book is for you. This book is for everyone.
#10: The Book You Wish Your Parents Had Read (and Your Children Will Be Glad That You Did)
By Philippa Perry
With so many young families living in Thanet, it's no surprise that this book it up there in The Margate Bookshop bestsellers! Parenting isn't easy, but psychotherapist and agony aunt Philippa Perry offers honest reflections and advice on the subject to help create good parent-child relationships.